Shredding Services of NJ was established in 2006 for business and residential customers who have a need for on-site and off-site confidential document destruction at an affordable price.

All of our services are scheduled by appointment and we will accommodate anyone who has special needs.  Working by appointment is more efficient, cost effective, and convenient for our customers.  Our annual and monthly service programs save customers thousands of dollars each year by reducing costly storage and file space used for their outdated confidential records.  The security, liability and accountability burden for the protection of their data is reduced as well.

With the new technology available today many electronic products have become obsolete creating a need tor the recycling of these products known as E-Scrap.  Shredding Services offers E-Scrap recycling

and is fully dedicated to a healthy environment.  Many of these older obsolete products have hard drives that should be destroyed and for data security needs we offer hard drive destruction.

Located in Hillsborough and Piscataway, NJ our facilities are centrally located for easy access to all areas of New Jersey.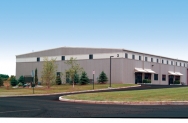 ALL SERVICES ARE DOCUMENTED AND CERTIFIED FOR COMPLIANCE AND SECURITY.

     FACTA          HIPAA

COMPLIANT    COMPLIANT